Pensare all'energia in modo nuovo.
La Ten Project ha l'esperienza necessaria per aiutarvi ad affermarvi in un mondo di cambiamenti energetici attraverso la realizzazione di opere innovative e sostenibili capaci di rispondere ai bisogni delle persone di oggi e di domani
Entra a far parte della nostra squadra e contribuisci a renderla unica!
Nel suo piano di sviluppo, Ten Project è alla ricerca di neolaureati/e, laureati/e e professionisti/e abilitati dotati di spirito d'iniziativa, energia e passione per intraprendere un viaggio nell'eccellenza professionale in un contesto dinamico ed internazionale
Specializing in

on-shore wind

off-shore wind

electrical infrastructure

facilities management

due diligence and M&A transactions
Infrastructure is the backbone on which the economic and social activities of any community rest, and is an essential prerequisite for growth.
Climate change is one of the most important challenges of our time, and the energy world is at the forefront of the fight against this threat. Our highly qualified staff will take you through the entire process of design and environmental impact assessment, and will take care of every technical and administrative aspect (permitting, due diligence, implementation and management of energy systems) of renewable energy production facilities and electrical infrastructure.
Ten Project is a consulting firm for the production of integrated and specialized design services, able to provide its clients with high-profile professional and multidisciplinary skills to tackle complex and strategic projects, in Italy and abroad.
Plants put into operation
Design for integrated engineering services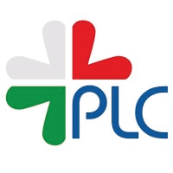 Contact us for more information
Your journey to clean energy production starts here